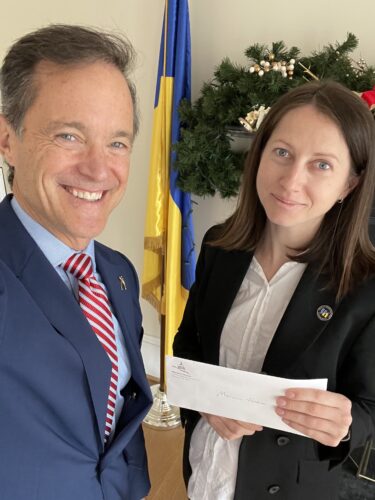 WASHINGTON, DC, January 11, 2023 – Yesterday, the Washington Oxi Day Foundation – which honors each year the world's most courageous with its Oxi Courage Award and cash prize – presented the cash prize of 2022 Oxi Courage Award recipient Ukraine President Volodymyr Zelenskyy to the Olena Zelenska Foundation children's book project.
The Zelenska Foundation, whose mission is to "restore the human capital of Ukraine," recently established the Better Time Stories project for child refugees from Ukraine. This project, as First Lady Zelenska said, "allows parents who have stayed in Ukraine to still read to their children who are far away…[and] give kids a cozy feeling and promote their mental health." The stories are written by some of Ukraine's top authors and are designed to help children who have fled from the war to cope with their experience.
According to UNICEF, 4.5 million Ukranian children have been displaced since Russia invaded Ukraine last February – 2 million of whom are in exile and 2.5 million internally displaced.
Separation from parents remains one of the top issues children are dealing with. A QR code with these books offers family members the opportunity to record themselves reading the stories for the children.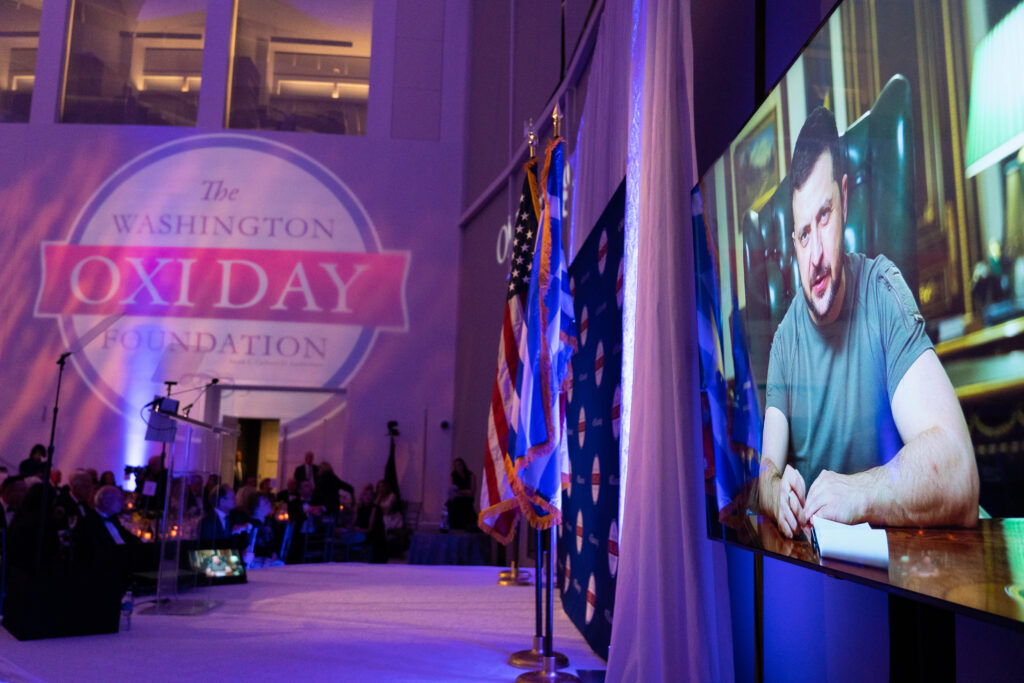 On October 27, 2022, President Zelenskyy received the Oxi Courage Award. To watch President Zelenskyy's message from Kyiv and the presentation of the Courage Award, click here.