WASHINGTON, DC, November 11, 2020 – On the occasion of Veterans Day, the Washington Oxi Day Foundation salutes all men and women in uniform who have served courageously and selflessly to protect freedom and democracy around the world.

At our 10th Annual Oxi Courage and Service Awards on October 28, we were proud to launch the Dilboy Service Award which will be presented each year to a Greek-American who served courageously in war. The award, named in honor of the first Greek-American to receive the Medal of Honor George Dilboy, was presented by Washington Oxi Day Foundation Advisory Board Member George Marcus to the first recipient of this award, Andrew Mousalimas. Mousalimas served courageously in WWII.
To see a video of the George Marcus introduction, a tribute to the life of Andrew Mousalimas and acceptance remarks from his grandchildren, please click here.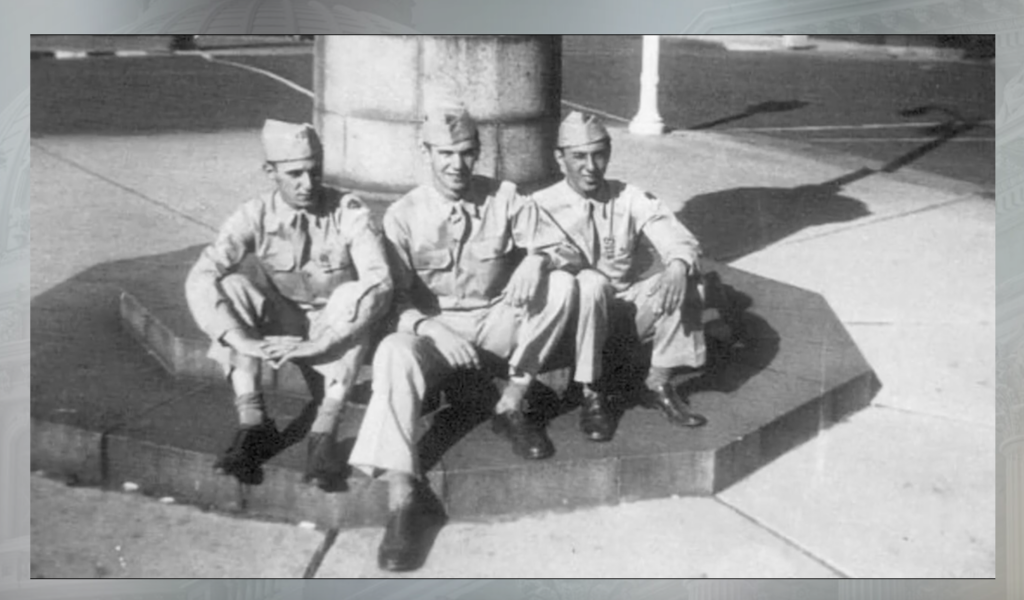 2020 Dilboy Service Award Recipient: Andrew Mousalimas

Mousalimas, a recipient of the Congressional Gold Medal, was one of 200 volunteers to join the Office of Strategic Services (O.S.S.), the forerunner of the CIA and the Green Berets. His group – which had a 90% casualty rate – secretly parachuted behind enemy lines into occupied Greece and raised havoc among the German forces, destroying infrastructure and pinning down a whopping 32 German divisions which otherwise would have been sent to France to stop the Allied invasion on D-Day.
While their exploits were kept secret in the US for more than 50 years after the war ended, Hitler knew them well. On Oct. 18, 1942, he issued his infamous Fuhrer Order which decreed that all OSS Members, "whether armed or unarmed, are to be slaughtered to the last man."
When the war ended, Mousalimas returned to Oakland and threw himself into his passion for his Church, serving as board member and later, in 1955, being elected, at the age of 31, as the youngest president of the Assumption community.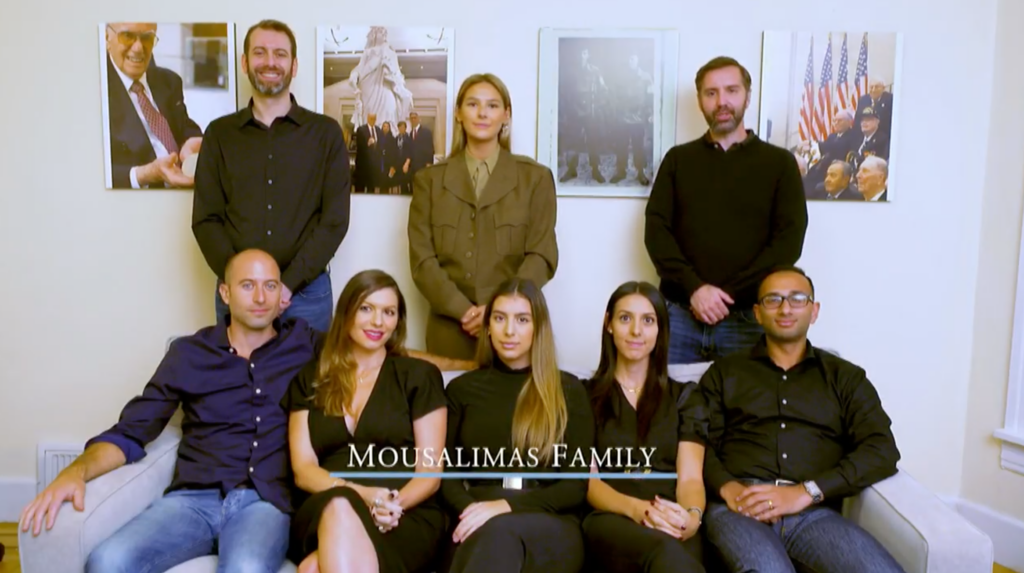 In 2018 Mousalimas received the highest civilian honor bestowed by the US Congress, the Congressional Gold Medal. Its first recipient was George Washington in 1776 and only 135 others have received it, including Winston Churchill and Mother Theresa. As the citation Mousalimas received with his Gold Medal stated, his work in the OSS "resulted in some of the bravest acts of the war and forever changed the course of history."
The Mousalimas family immigrated to the US from Greece in 1898 and Sam was born in Oakland, CA in 1924. Sadly, Mr. Mousalimas passed away in May of this year at the age of 95.