WASHINGTON, DC, May 27, 2021 — Some of the world's most courageous and inspirational people – recipients of our Oxi Courage and Service Awards – are sharing their stories with and mentoring students from low-income families across the US. This program is made possible through a new partnership between the Washington Oxi Day Foundation and DreamWakers.

Dreamwakers, co-founded by Monica Logothetis, works to close the opportunity gap for students in under-resourced schools by providing them with the unique opportunity to meet professionals from diverse backgrounds, identities, and perspectives beyond their city limits. Through interactive virtual sessions via video chat, they connect these inspirational speakers to 4th – 12th grade classrooms across the country, prioritizing schools in which at least 50% of the student body is eligible for free and reduced lunch. By providing positive exposure to role models and careers, DreamWakers brings classroom lessons to life, inspiring the next generation of leaders to envision and prepare for their own future.

The Washington Oxi Day Foundation has made available to DreamWakers many of its remarkable honorees over its first 10 years, a complete list of whom can be seen here.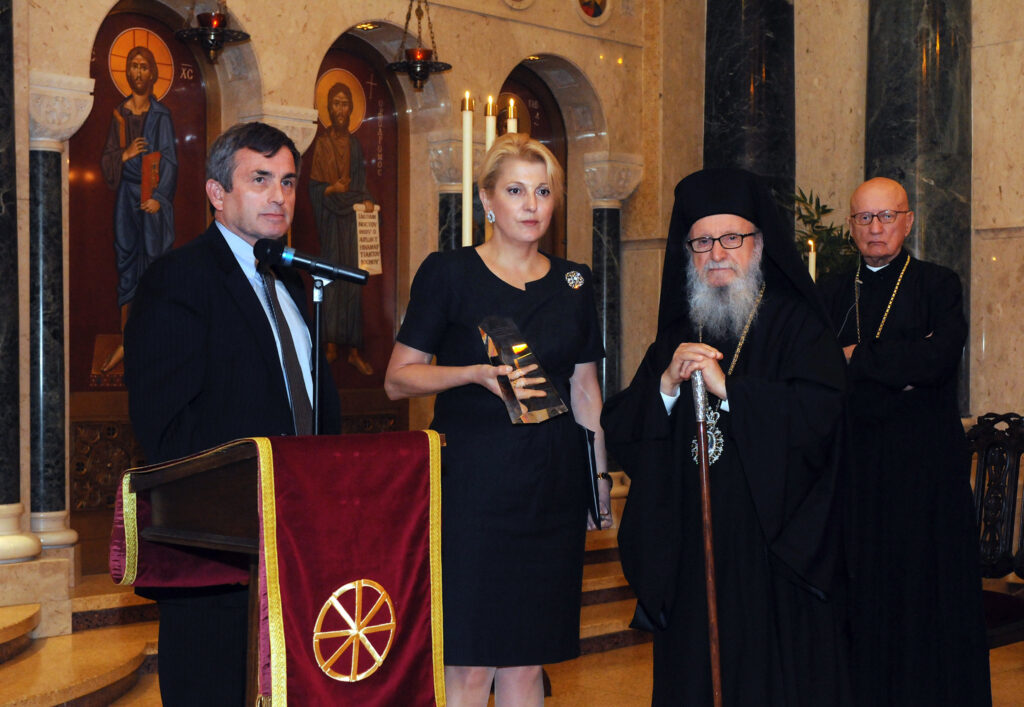 Today, the first such collaborative session took place between the first recipient of the Oxi Day Foundation Metropolitan Chrysostomos Award, Photini Tomai, and an 8th grade class studying the Holocaust. Over her long career, historian Tomai has brought attention to the atrocities committed against Greece's vibrant Jewish Community at the hands of Nazi Germany during WWII. Her painstaking research details the fate of the Greek Jews in a way that is important not only for Greeks today, but also for the world to know, understand and remember. Her leading initiative in this effort spans many years and was often done without much support. Yet, she persevered in her insistence that this story be told, whether or not people wanted to hear it.

Other recipients of this prestigious award have included, Nobel laureate and Holocaust survivor Elie Wiesel; former president of Israel Shimon Peres; Princess Alice, mother of Prince Philip who sheltered a Jewish family in Nazi-occupied Athens; president of the Board of the Jewish Museum of Greece Makis Matsas, philanthropist Howard Lorber, philanthropist Bruce Mosler; and David Harris, CEO of the American Jewish Committee.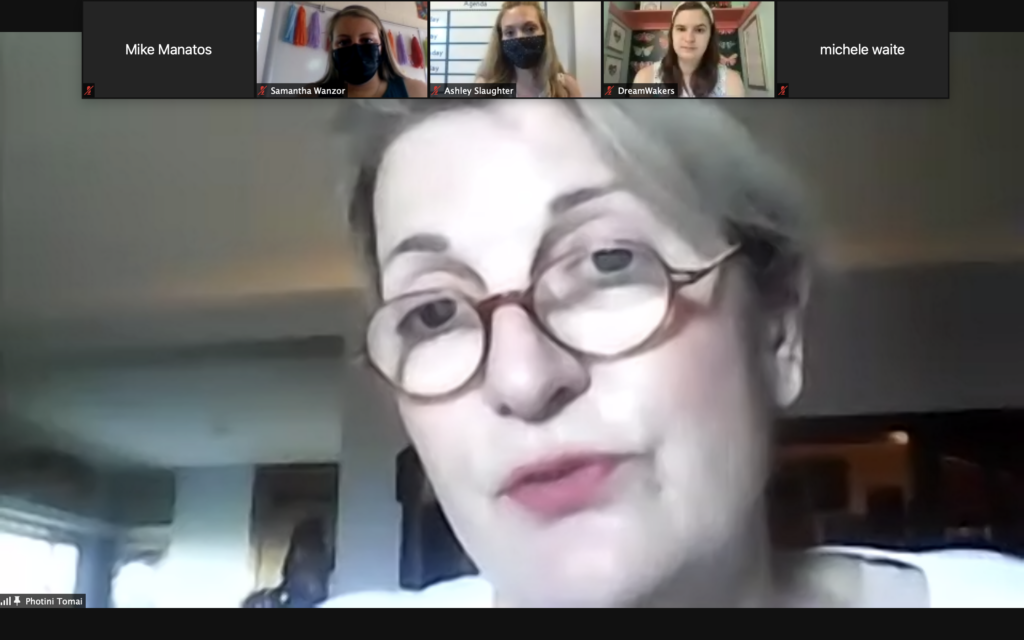 Tomai shared her important work documenting the Holocaust and included her family's remarkable personal connection to protecting Greek Jews during the Holocaust. She concluded her remarks to these students by saying, "What I'd like to teach you today is what I have taught my daughters: live free and don't allow anyone to suppress you or to force you to do things you do not believe in."