---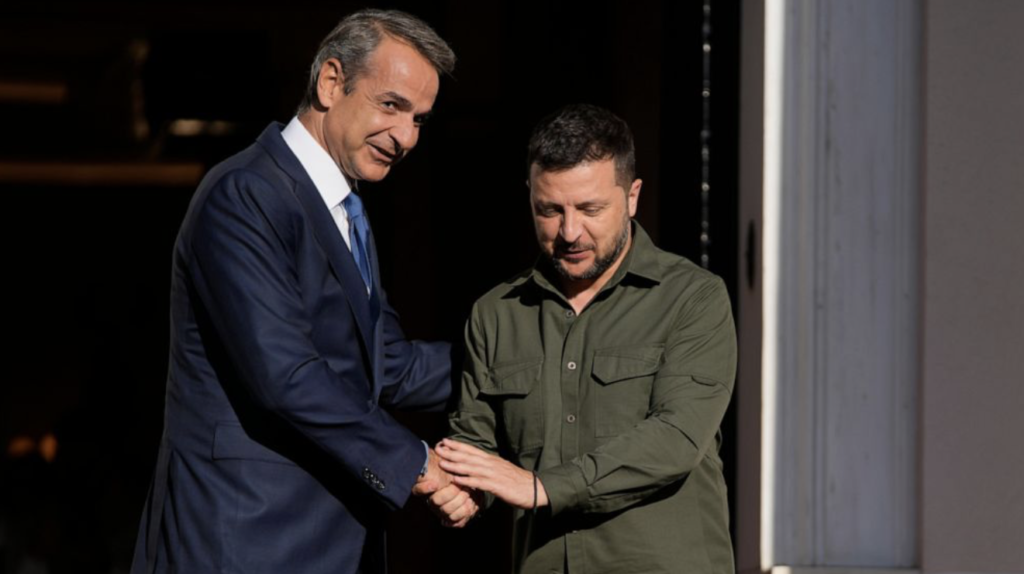 ---
WASHINGTON, DC, August 22, 2023 — Yesterday, the 2022 recipient of the Washington Oxi Day Foundation's Oxi Courage Award Ukraine President Volodymyr Zelenskyy met in Athens with Greek Prime Minister Kyriakos Mitsotakis, who pledged to keep up military support for Kyiv against Russia's invasion and condemned Russia's war crimes. He vowed to "stay on the side of the government and the heroic people" of Ukraine, "however much time may be required."
"Greece has been on Ukraine's side from the very beginning, supporting its struggle to defend its territorial integrity and national sovereignty. And we will continue to do so, however long it takes to achieve this sacred purpose."
At the Oxi Courage Awards last October, Mitsotakis said of Zelenskyy, "the Oxi Day Courage Award [is] rightly bestowed to President Zelenskyy, who has bravely marshalled the sacrifice of the Ukrainian people into a fight for freedom and democracy against all odds."
To watch the Prime Minister's full remarks, please click here.
---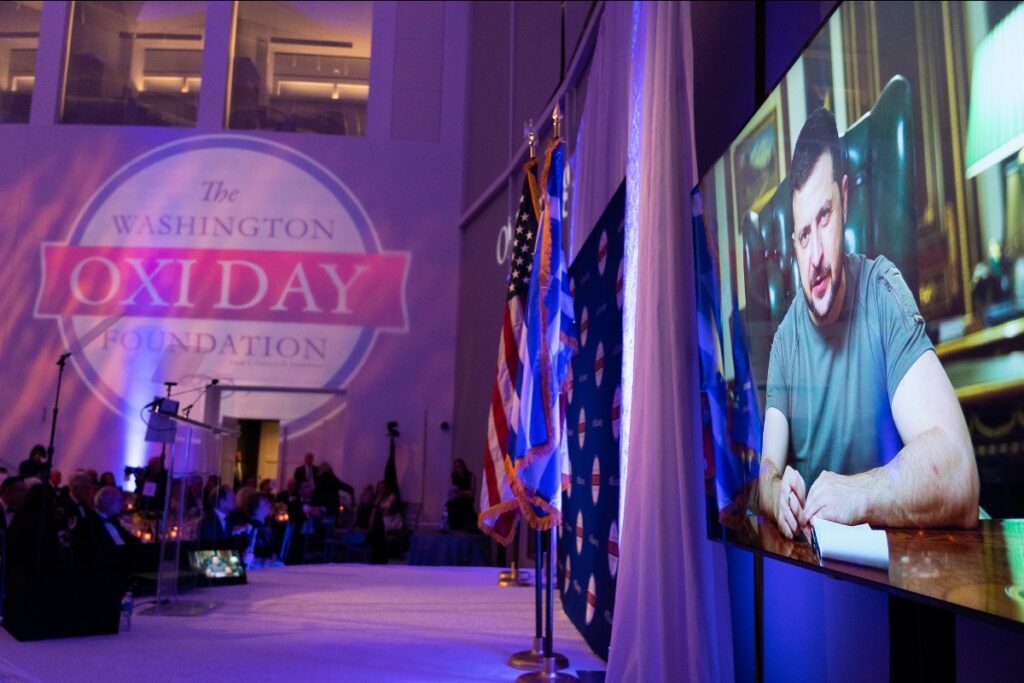 ---
During spirited, resilient acceptance remarks, Zelenskyy addressed the crowd gathered in Washington via video from his office bunker.
"Don't hesitate to say no when you see the cruelty of evil like Goliath. Don't give up. Always fight. Do not give up your rights and never betray the desire to live freely, and please help others who fight for freedom. Let victory be the reward for courage."
To watch President Zelenskyy's full remarks from the 2022 Oxi Courage Awards, with an introduction by White House National Security Advisor Jake Sullivan, please click here.
---