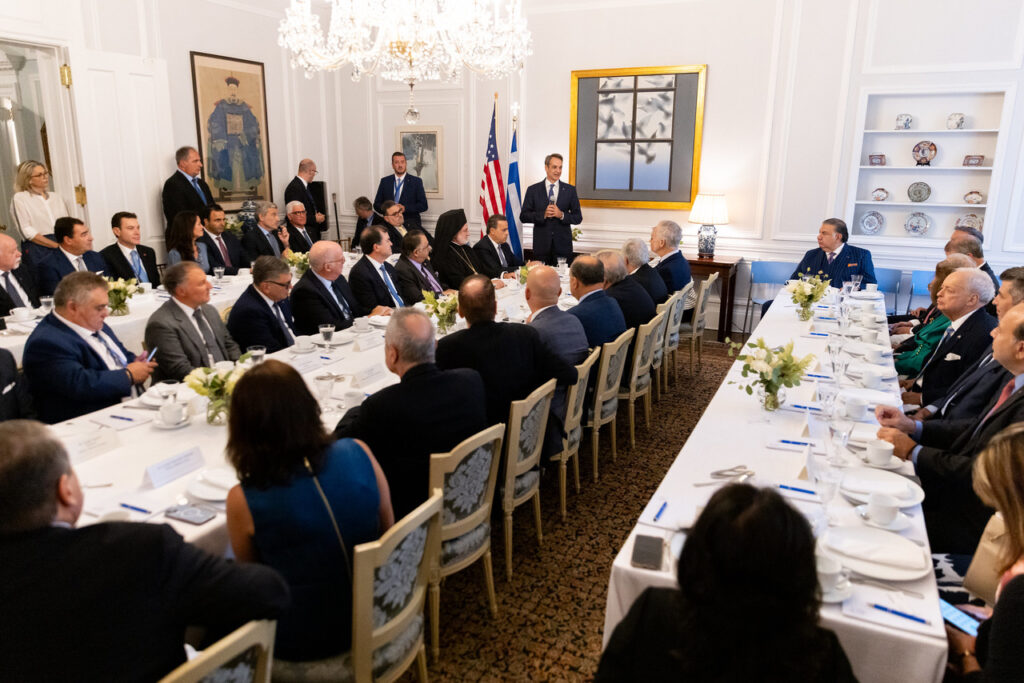 ---
WASHINGTON, DC – September 22, 2023 – For the first time, 17 of the top national and regional Greek-American organizations came together to meet with and honor the Prime Minister of Greece Kyriakos Mitsotakis. On September 20, Prime Minister Mitsotakis hosted a working lunch with two representatives of each of the 17 organizations that co-hosted a reception in his honor earlier in the week, which he was unable to attend due to the catastrophic flooding in Greece.
For over one hour the Prime Minister and these leaders held an in-depth discussion on issues of importance to Greece and the Greek-American community.

For more pictures from this meeting click here.
---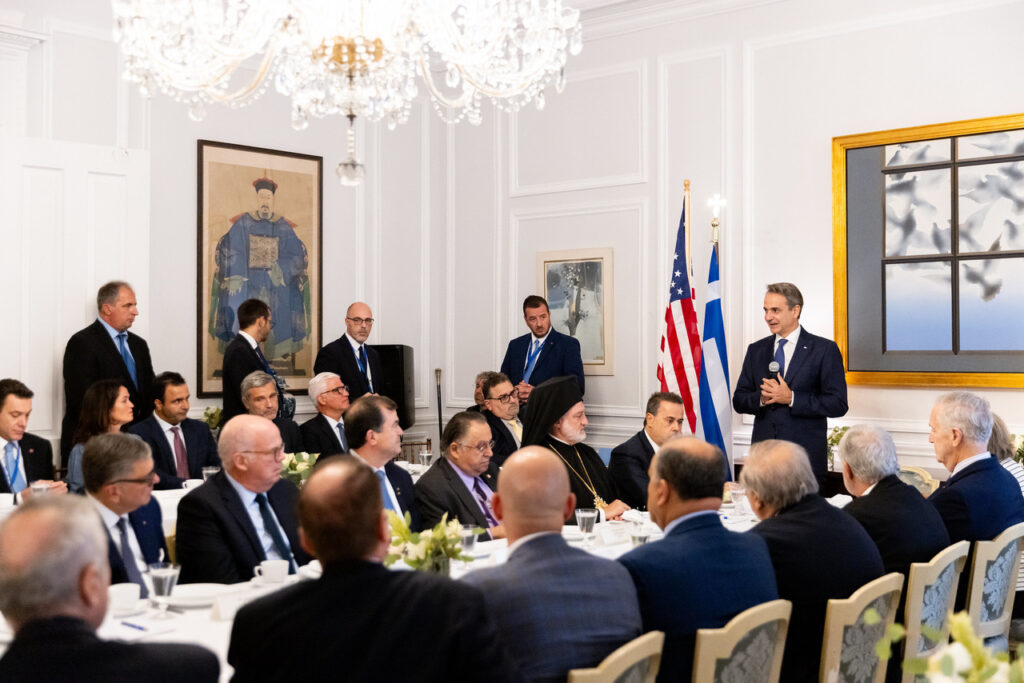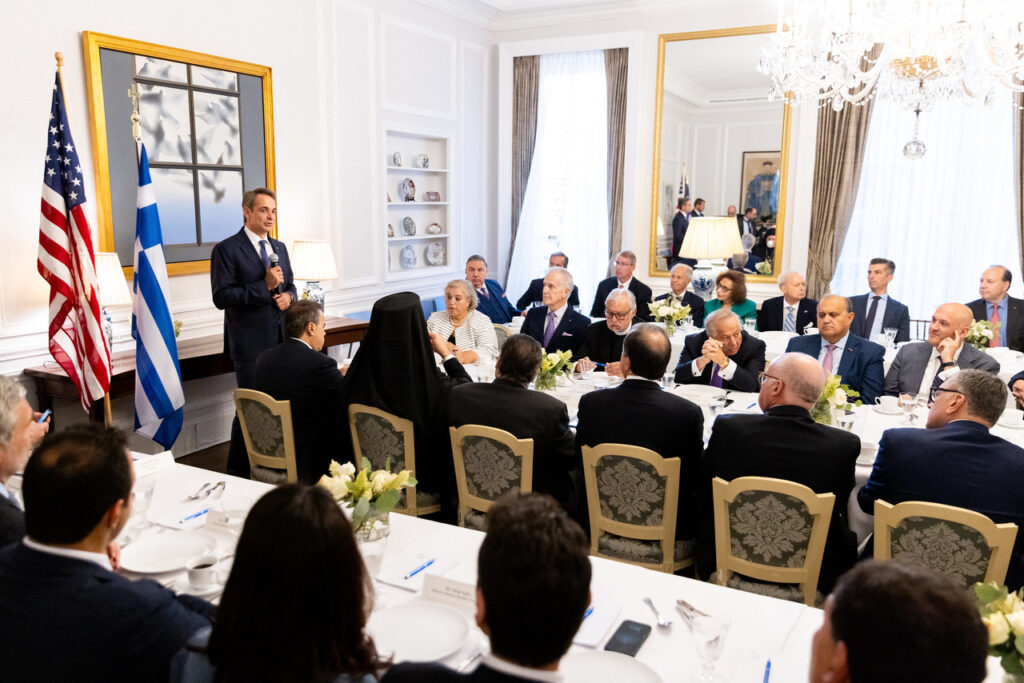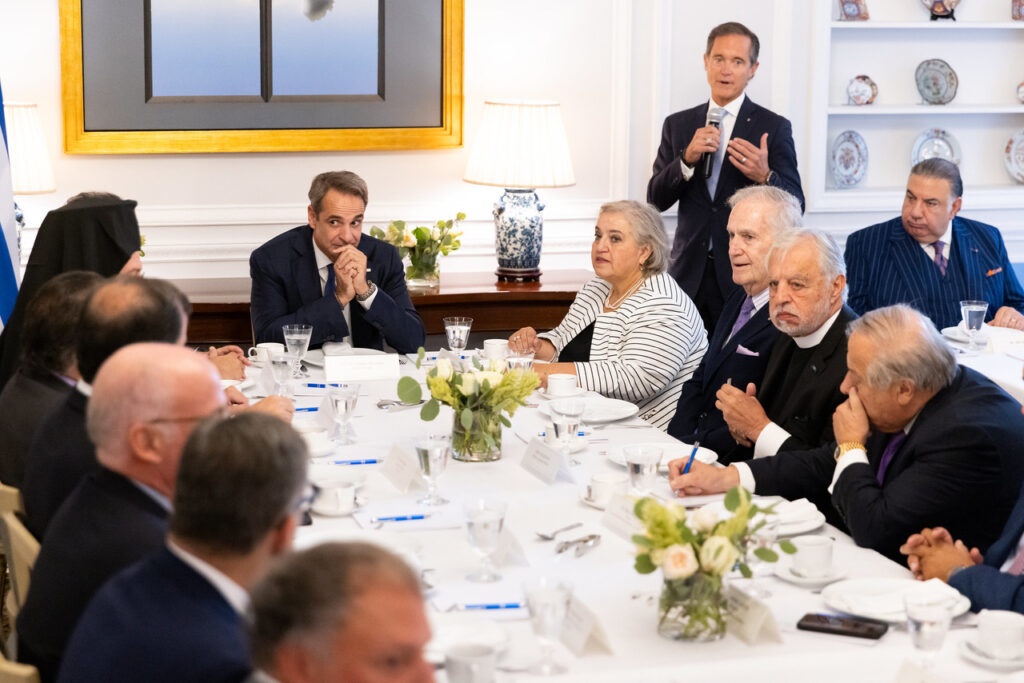 ---
On September 18, Foreign Minister Yiorgos Gerapetritis represented the Prime Minister at a reception at the Harvard Club co-hosted by the 17 organizations.
For more pictures from this reception click here.
---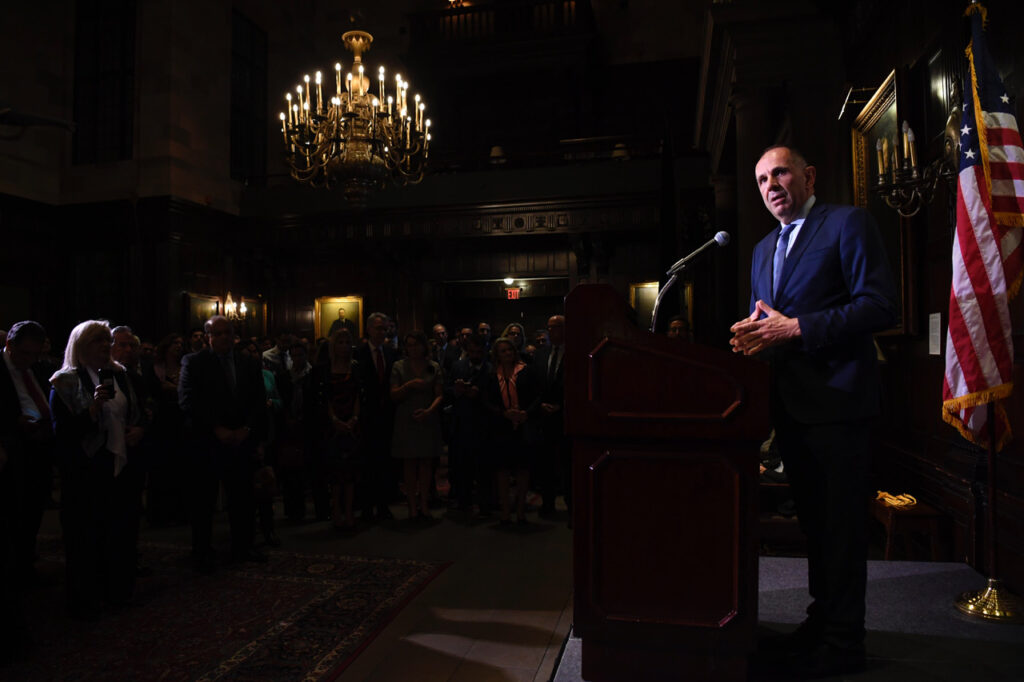 Foreign Minister of the Hellenic Republic Yiorgios Gerapetritis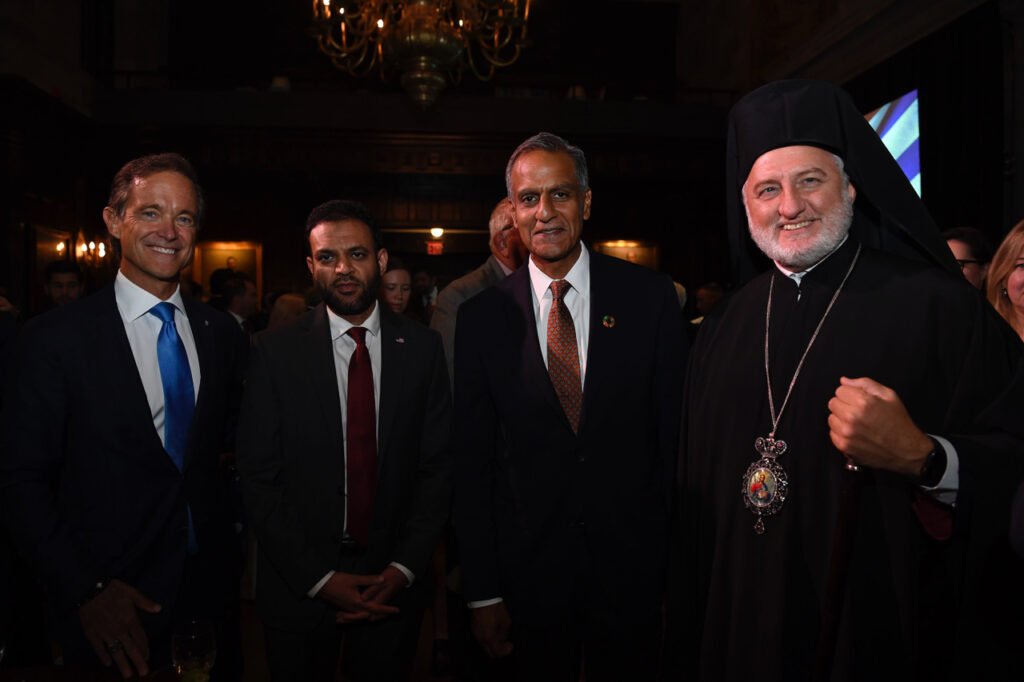 (L to R) Mike Manatos, U.S. Ambassador at Large for International Religious Freedom Rashad Hussain, U.S. Deputy Secretary of State Richard Verma,
His Eminence Archbishop Elpidophoros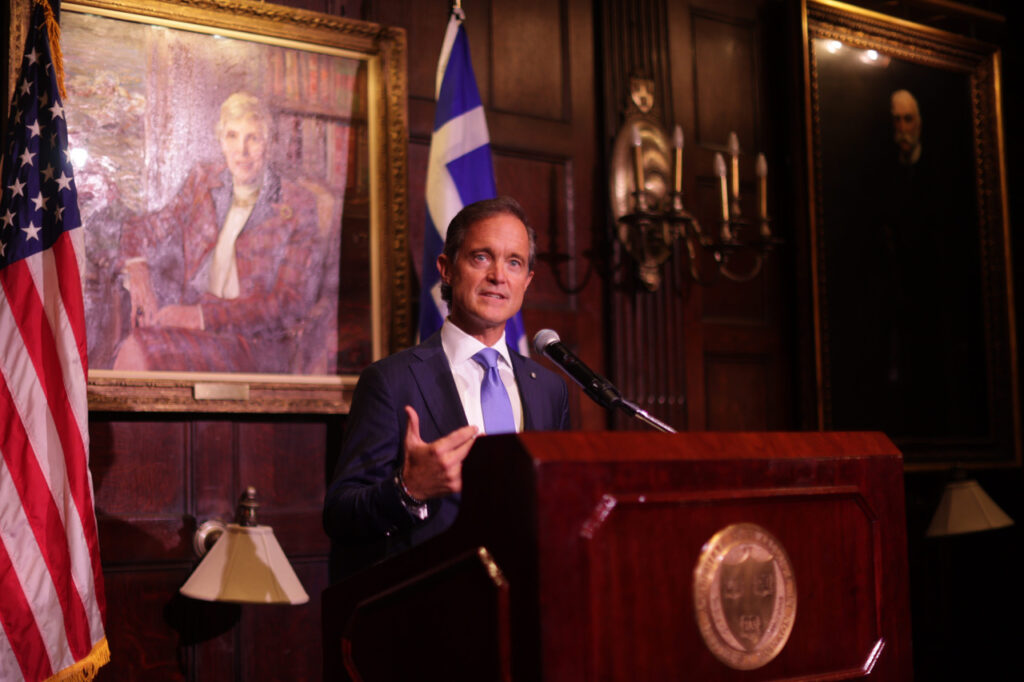 Washington Oxi Day Foundation Executive Director Mike Manatos
---
This is the third time in a little over one year that the leadership of the national Greek-American community has come together to host an event in the Prime Minister's honor. The first was in Washington, DC in May of 2022 following the Prime Minister's historic address to a Joint Meeting of the US Congress. The second was in New York in September of 2022 around the Prime Minister's meetings in conjunction with the UN General Assembly.
The 17 organizations that honored and met with the Prime Minister and Foreign Minister this week were, in alphabetical order:
American Hellenic Educational Progressive Association (AHEPA)
American Hellenic Institute (AHI)
Archons of the Ecumenical Patriarchate
Alma Bank
Atlantic Bank
Federation of Cypriot American Organizations (FCAO)
Hellenic American Bankers Association
Hellenic American Chamber of Commerce
Hellenic American Leadership Council (HALC)
Hellenic American National Council (HANC)
The Hellenic Initiative (THI)
Hellenic Lawyers Association
Hellenic Medical Society of New York
Ledership 100
National Hellenic Society (NHS)
International Coordinating Committee Justice for Cyprus (PSEKA)
Washington Oxi Day Foundation
---