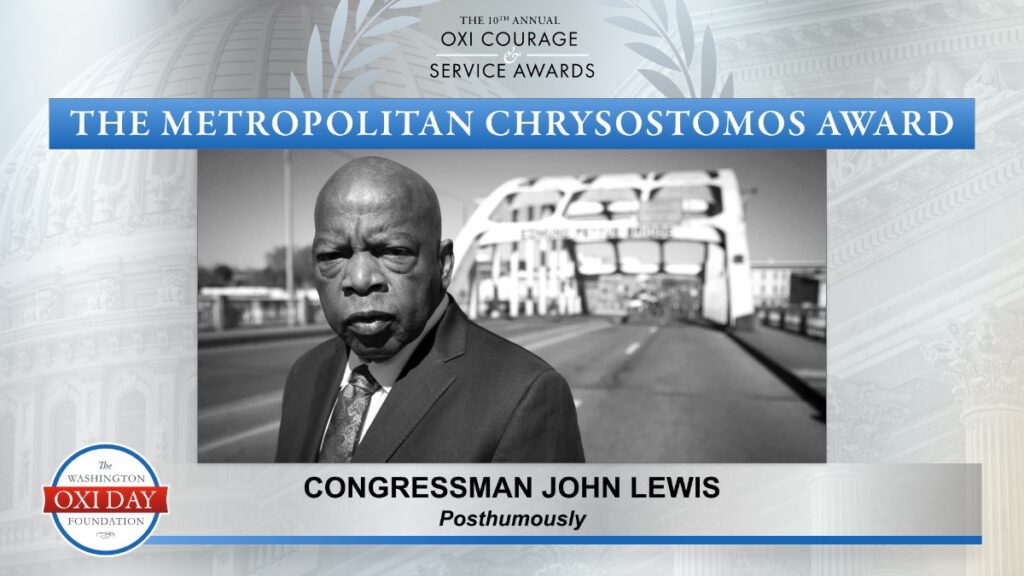 WASHINGTON, DC, February 1, 2021 – As the United States marks the beginning of Black History Month, the Washington Oxi Day Foundation recalls the remarkable life and service of the late civil rights giant Congressman John Lewis, the 2020 recipient of the Foundation's prestigious Metropolitan Chrysostomos Award.
Congressman John Lewis, a son of sharecroppers and an apostle of nonviolence, was bloodied at Selma and across the Jim Crow South in the historic struggle for racial equality and then carried a mantle of moral authority into the Congress.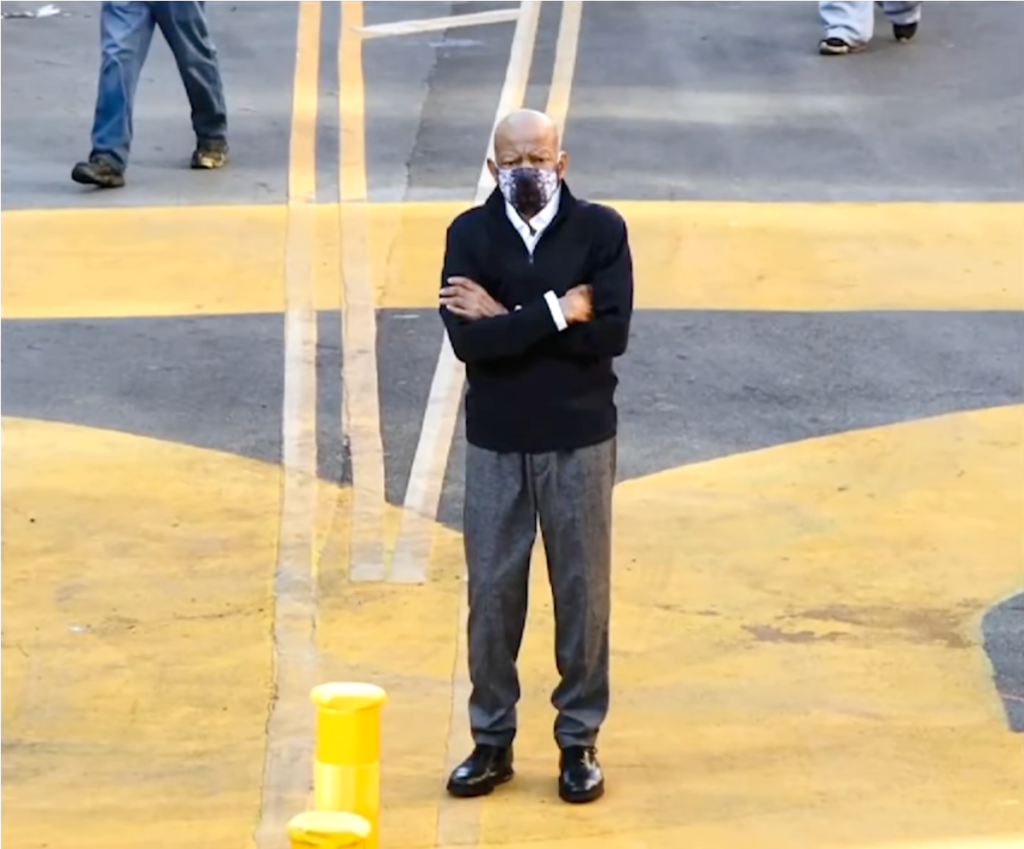 When Lewis was diagnosed with Stage 4 pancreatic cancer in December of 2019, he vowed to fight it with the same passion with which he had battled racial injustice, saying "I have been in some kind of fight — for freedom, equality, basic human rights — for nearly my entire life." He passed away on July 17, 2020 at the age of 80.
The Washington Oxi Day Foundation was immensely proud to bestow the first posthumous award to "the conscience of the Congress" as part of our Oxi Courage Awards on October 28, 2020.
The late Congressman was introduced by longtime Foundation supporters Speaker of the House Nancy Pelosi, Father Alexander Karloutsos and Dennis Mehiel.
Speaker Pelosi noted, "John was an inspiration to all peace-loving people. His work symbolized the triumph of freedom over fear, hope over hate. He recognized the fight for civil rights was not the work of one person, community or generation, but instead it is our shared duty to advance liberty to all. Whether confronting injustice on freedom rides, facing violence on Edmund Pettus bridge, or leading with vision and grace in the Congress, John harnessed his goodness, faith and bravery to transform our nation. In everything he did throughout his extraordinary life, John worked on the side of the angels and now he is with them."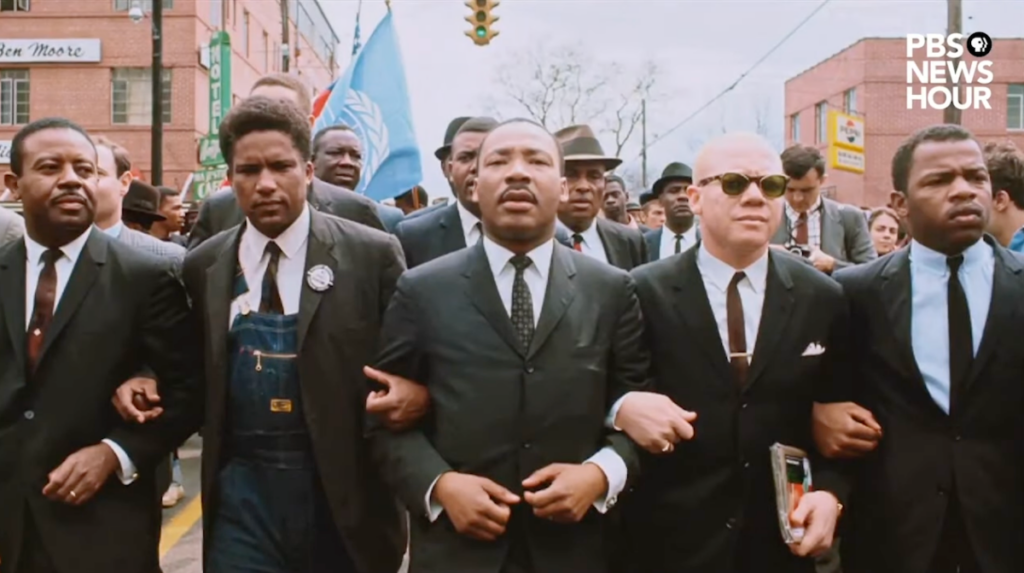 To view these moving remarks as well as the powerful tribute video to Congressman Lewis, please click here.
 
Congressman Lewis's longtime chief of staff Michael Collins accepted the award on behalf of the family. To view his moving remarks, please click here.
Previous recipients of the Foundation's prestigious Metropolitan Chrysostomos Award include: former President of Israel Shimon Peres; Holocaust survivor and Nobel laureate Elie Wiesel; Princess Alice of Greece, the mother of Prince Philip; the heroic Greek Jews at Auschwitz recognizing the 75th anniversary of their resistance; Chairman of the U.S. Holocaust Memorial Council Howard Lorber; American Jewish Committee CEO David Harris; President of the Jewish Museum of Greece Makis Matsas; philanthropist Bruce Mosler; and renowned historian Photini Tomai.