WASHINGTON, DC, February 8, 2021 – As part of the ongoing celebration of Black History Month in the United States, the Washington Oxi Day Foundation recalls the enduring and powerful bonds between the Greek Orthodox church and the civil rights movement in this country.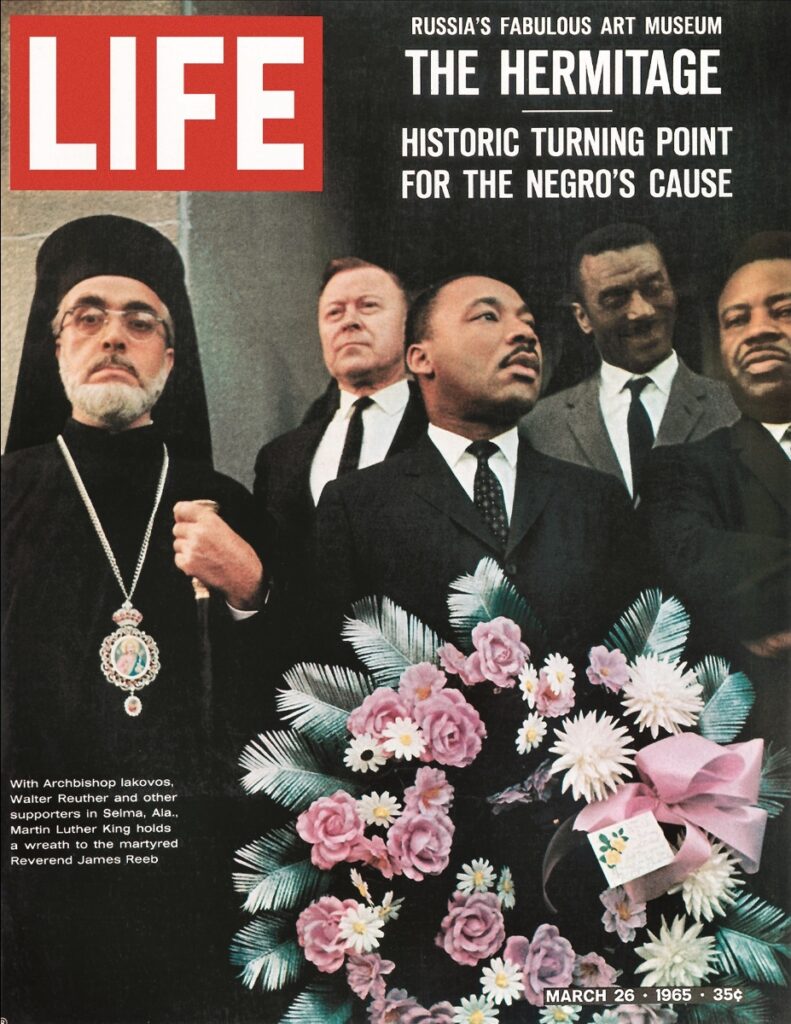 On October 28, 2020, the Foundation honored the service of the late civil rights giant Congressman John Lewis with the prestigious Metropolitan Chrysostomos Award. The award recognizes fearless commitment to combating antisemitism, discrimination and intolerance in the spirit of Metropolitan Chrysostomos who, along with the Mayor of Zakynthos, refused to turn over to Nazi invaders the names of the island's Jewish community and instead offered their own lives in courageous defiance.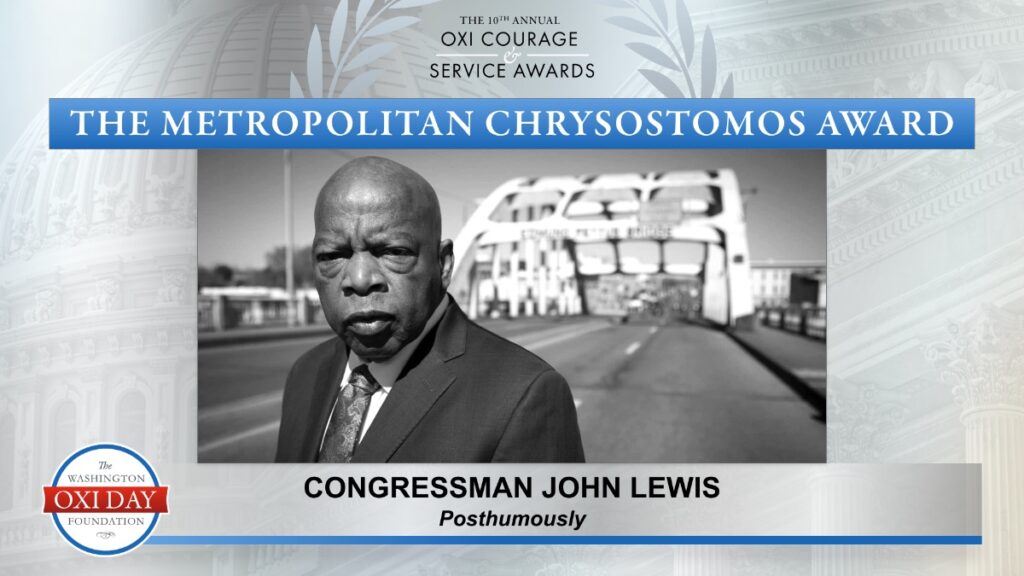 As Father Alexander Karloutsos noted during the Oxi Courage Awards program, "The courage and the humanity of Congressman Lewis shine like a bright morning sun rising over our increasingly dim and polarized world. Like all great beings before him, Mahatma Gandhi, Nelson Mandela, Archbishop Damaskinos or Metropolitan Chrysostomos himself, in saying, Oxi to hatred, falsehood and injustice, John Lewis said yes to love, to truth, and to righteousness."
"When Archbishop Iakovos was invited by Martin Luther King Jr. to join him and other freedom fighters on their march to Selma, the Archbishop, born as a second class citizen in Turkey, said no to systemic racism and yes to freedom. Just a few weeks before, John Lewis himself had watered the Edmund Pettus Bridge with his own blood."
To view Father Alex's remarks, please click here.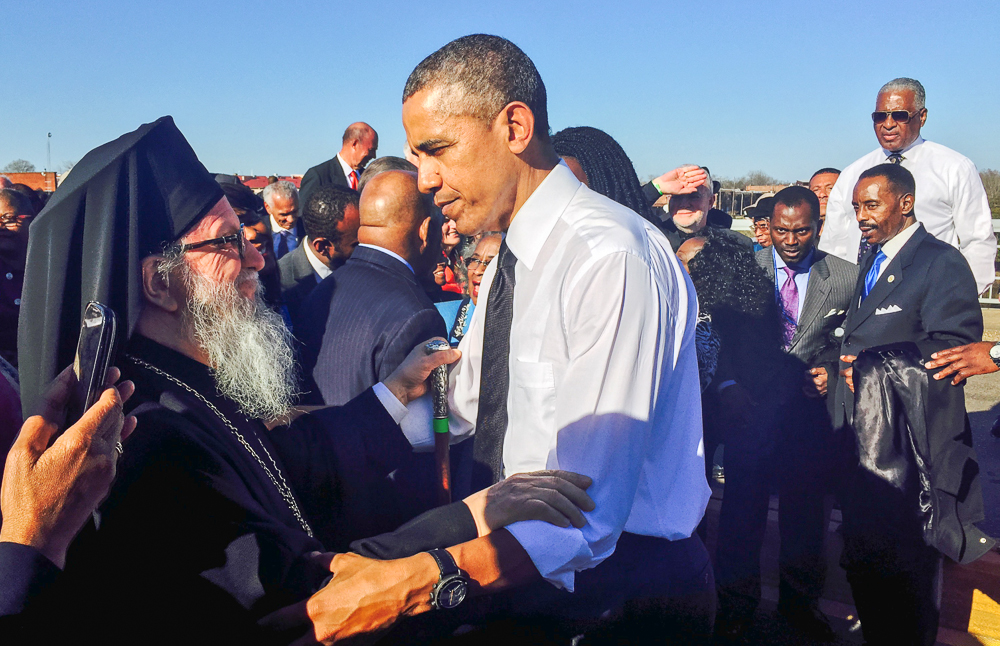 Archbishop Iakovos marched alongside King and Lewis in Selma, Alabama and decades later, Archbishop Demetrios joined President Barack Obama and Lewis to mark the 50th anniversary of that famous March on Selma.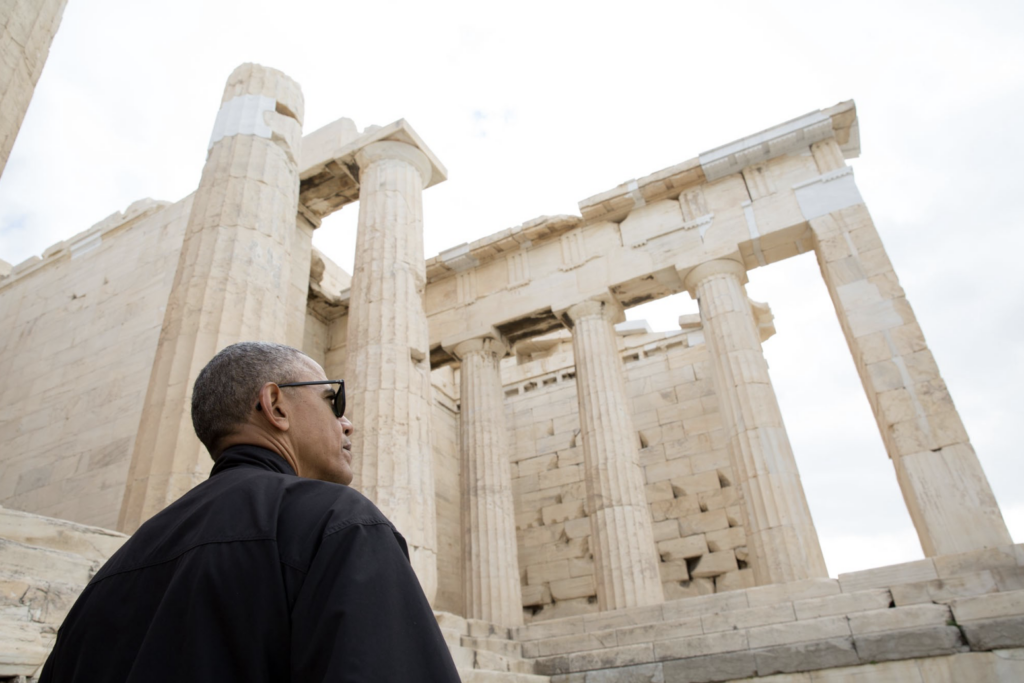 On his visit to Greece, then President Barack Obama remarked, "In all of our communities, I still believe there's more of what Greeks call philotimo – love, and respect, and kindness for family and community and country, and a sense that we're all in this together, with obligations to each other. Philotimo – I see it every day and it gives me hope."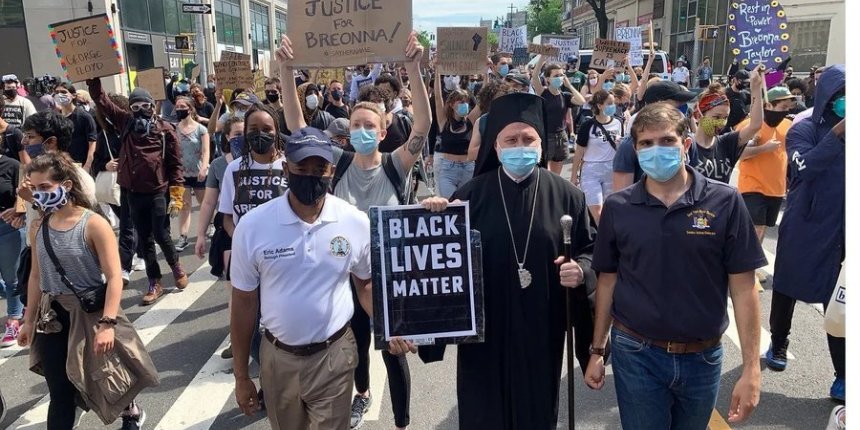 Today, Archbishop Elpidophoros continues this distinguished tradition of solidarity and mutual respect between the Greek Orthodox church and the African American community.