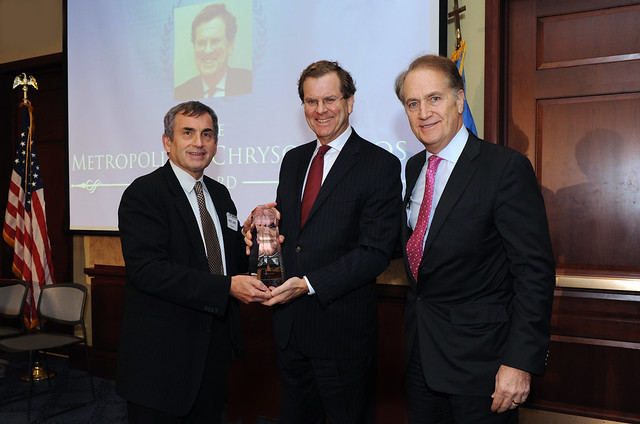 WASHINGTON, DC, July 10, 2019 – The Washington Oxi Day Foundation congratulates 2013 Metropolitan Chrysostomos Award recipient David Harris on being honored by Greece with one of the country's most prestigious awards, the Order of the Phoenix. Harris, CEO of the American Jewish Committee, was presented with this award yesterday in Athens by Greek President Prokopis Pavlopoulos. Previous recipients of this award include French President François Hollande, U.S. Senator Paul Sarbanes (D-MD) and EU Commissioner and former Greek Foreign Minister Dimitris Avramopoulos.
For more details on this award presentation, see the American Jewish Committee release here.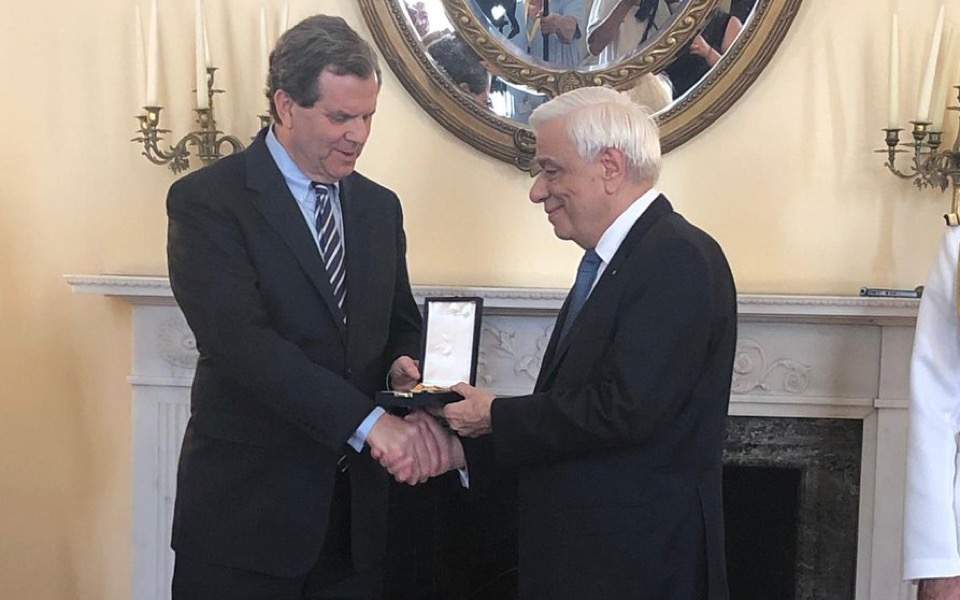 Harris also presented the Washington Oxi Day Foundation's Metropolitan Chrysostomos Award to the 2014 recipient, former President of Israel Shimon Peres. To see a video of this presentation and Peres' acceptance remarks click here.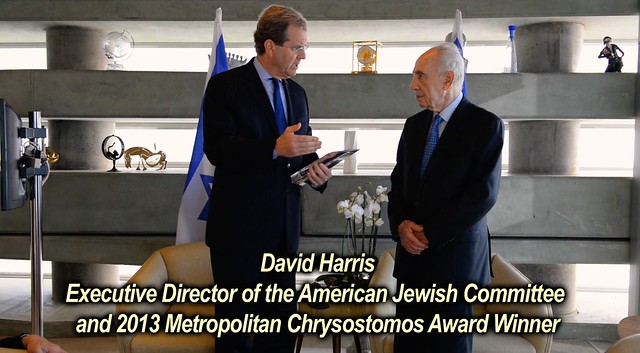 Other recipients of the Metropolitan Chrysostomos Award have included Nobel Laureate and Holocaust survivor Elie Wiesel, mother of HRH The Duke of Edinburgh Princess Alice, President of the Jewish Museum of Greece Makis Matsas, historian and archivist of Jewish History Photini Tomai, philanthropist Howard Lorber and philanthropist Bruce Mosler. This award is presented each year to an individual for "lifelong commitment to combating anti-Semitism, discrimination and intolerance while forging strong bonds between the Jewish and Greek peoples."