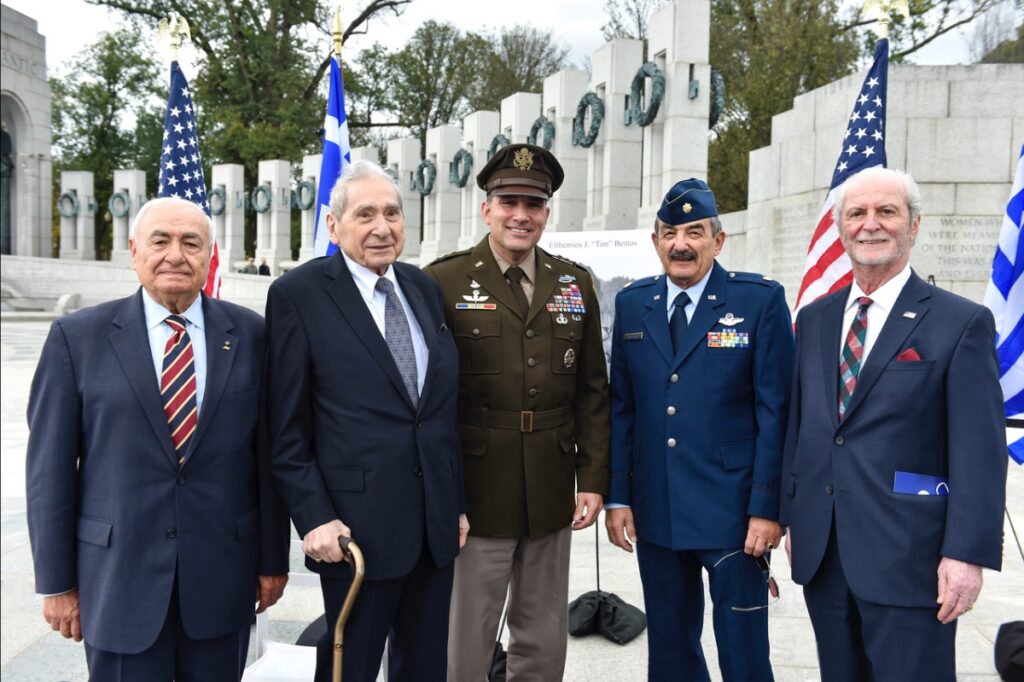 WASHINGTON, DC, November 11, 2021 – This Veterans Day, the Washington Oxi Day Foundation salutes all men and women in uniform who have served courageously and selflessly to protect freedom and democracy around the world.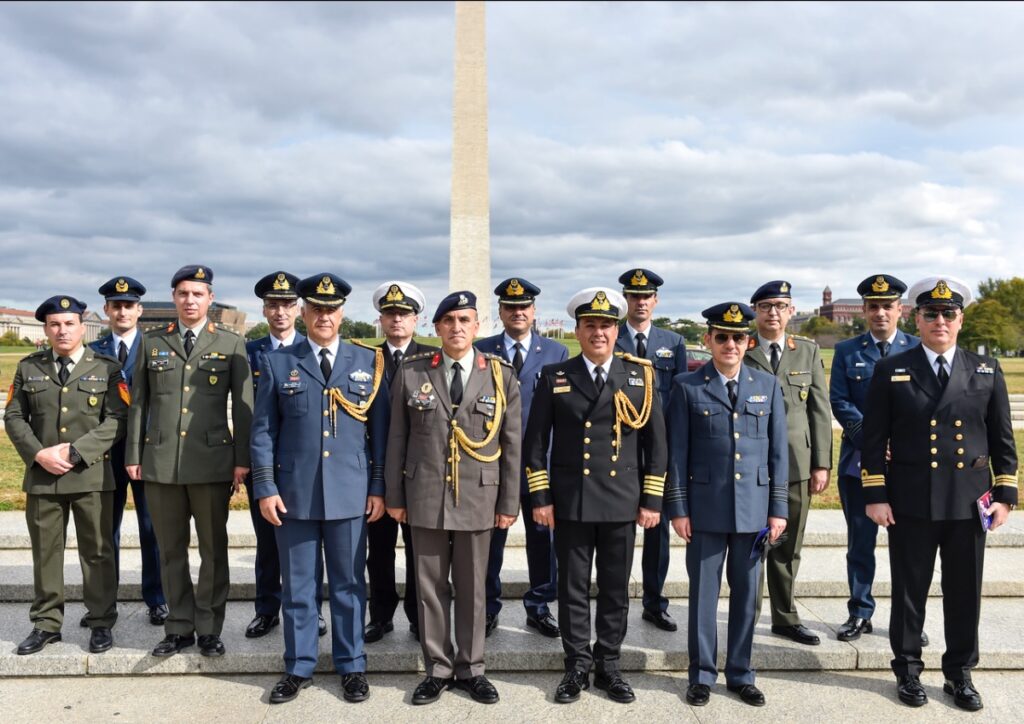 Each year, for 11 years now, we have honored at a moving ceremony at the National World War II Memorial, Greek-American, Greek and American veterans from WWI, WWII, the Korean War and the Vietnam War.
Our distinguished honorees this year were World War II veteran Efthemios J. "Tim" Bentas who was honored with the Vasilios S. Haseotes Service Award; Korean War veteran Stephen Cherpelis who was honored with the Oxi Service Award; and Vietnam War veteran Peter Vergados who was presented with the Calamos Service Award by decorated Vietnam War veteran John Calamos.
In addition, the highest-ranking Greek-American in the U.S. Military and Director of the Joint Chiefs of Staff Lt General Andrew Poppas delivered a stirring keynote address to an audience that included dozens of military attachés and staff from countries around the world.
To watch videos of these presentations, please click here.
To see photos from the ceremony, please click here.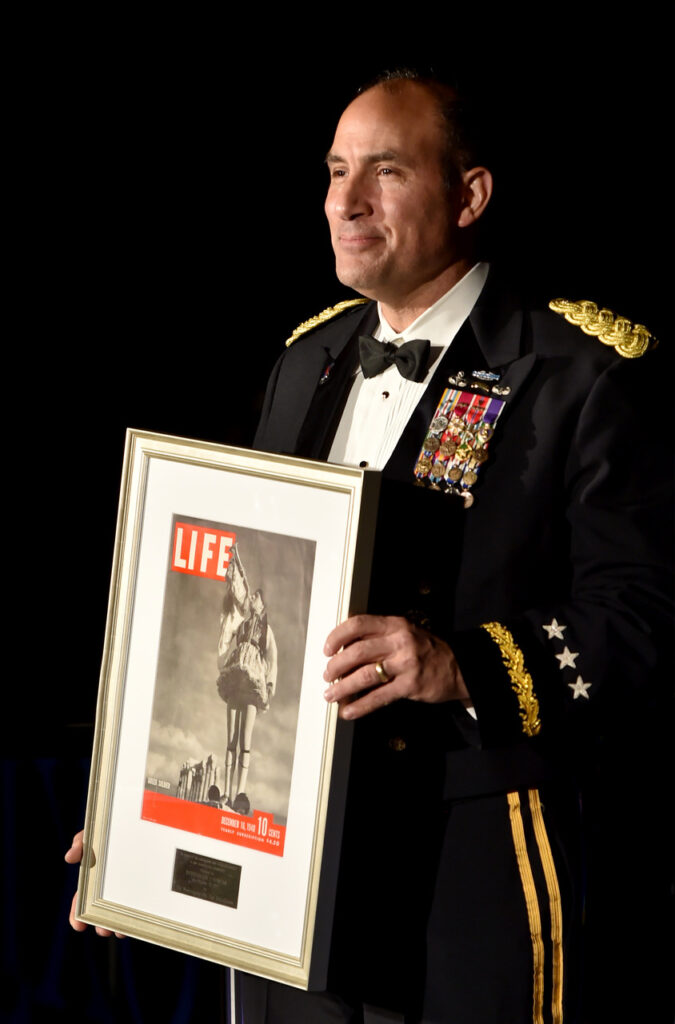 Previous recipients of the Foundation's annual Oxi Service Awards are below.